Maximum Strength CBD Premium CBD Hard Gels - 30 Caps
Maximum Strength CBD Premium CBD Hard Gels - 30 Caps
Suggested Retail Price:
$99.99
Please login for wholesale pricing
---
Quick Overview
Introducing Maximum Strength CBD. ProTren's Intelligent CBD Solution.

Maximum Strength CBD Premium Hard Gels are made from the highest quality hemp-derived THC free Broad-Spectrum CBD and third party tested for label claim potency verification and compliance.
Maximum Strength CBD utilizes ProTren's proprietary trade secret oil matrix protective delivery system and is encapsulated in a two-piece hard gel capsule which ensures product stability and mitigation of oxidative degradation during storage. It also provides the most accurate dosing technology in the market with no risk of contaminants.

Each capsule provides a minimum of the highest quality ingredients:
---
Product Code: 95430
PURCHASE
MAXIMUM STRENGTH CBD Premium Hard Gels
The highest quality THC free CBD Solutions in the market, formulated to support your overall health and wellness.
SPECIFICS on ingredients
ProTren Broad Spectrum Hemp Derived THC-Free CBD distillate is sourced from a California manufacturer that is vertically integrated from farm to distribution. All raw materials are accompanied by comprehensive third party COAs. ProTren Broad Spectrum Hemp Derived THC-Free CBD distillate is tested for its Cannabinoid profile, pesticides, residual solvents, microbials, mycotoxins, and heavy metals by an ISO/IEC 17025:2017 accredited laboratory.
GMO Free
Gluten Free
THC Free
The Gold Standard in CBD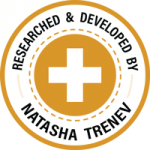 ProTren Intelligent CBD Solutions come with the ProTren Quality Guarantee.
Manufactured using premium ingredients and the most rigorous quality assurance process from raw material through to end batch testing and are third party tested to verify label claim potency and compliance. All products are thoroughly tested by an ISO/IEC 17025:2017 accredited laboratory for pesticides, heavy metals, residual solvents, mycotoxins, microbial contaminants. Test results are accessible via QR code on bottle.
All ProTren products are manufactured in their cGMP pharmaceutical grade production facility.
SIZE: 30 capsule bottle
Available only from ProTren
®
science!